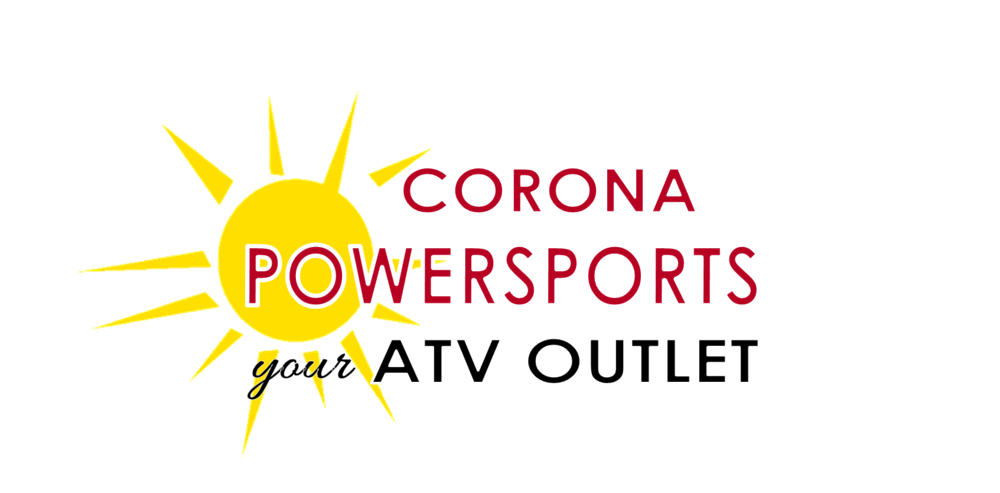 ​
Ride for less with
CORONA POWERSPORTS
Welcome to
your ATV Outlet!
​
Who we are
Located in Corona, California, and incorporated since 1986, we are a licensed dealer by the state of California Department of Motor Vehicles. We are an authorized dealer for KYMCO.
​
Large selection of ATVs & UTVs
We have the ATV or UTV you are looking for! We offer a large selection of new and pre-owned ATVs, UTVs, Karts and Buggies in Southern California.
We sell new KYMCO ATVs/UTVs & Kayo ATVs.
We sell a large selection of pre-owned ATVs.
Service
We will service any unit you purchase from our store. Labor rates start at $99.00 per hour. We may be able to service a unit not purchased from our store; please call (909) 261-3130 to schedule a time to bring your unit in.
Customer satisfaction guaranteed!
Committed to our customers, we are fully staffed to accommodate and provide excellent customer service including on-site assistance. Your personal satisfaction is our main priority! We offer factory warranties on all new products and warranty plans on all pre-owned vehicles. For a nominal fee we can deliver to a local LA / Long Beach area shipping yard of your choice for overseas delivery.
We hope you enjoy our website and our products and we look forward to any questions, comments, or interest you have in Corona Powersports!